Introducing

the D-Dee's family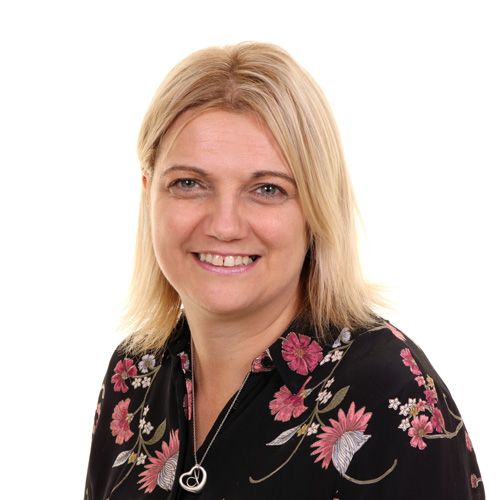 Debbie Gunn
Proprietor and Manager
From a young age Debbie wanted to open her own day nursery and she did that in 1996 when she opened D-Dee's doors for the very first time. Debbie has two grown up children, Josh and Meg and is dedicated to making the early year's really positive for our little people. Debbie has a BA(HONS) in Early Childhood Education and Care and loves nothing better than sharing her knowledge with her staff team. She is very proud to have led the nursery to outstanding and feels that the team she has right now are the best she has ever worked with. Debbie believes children need to explore their surroundings and be allowed to take risk, nurturing independence and allowing them to make mistakes is key to the development of a rounded child. The pride she has for D-Dee's is enormous and she would love to show you around so you can feel the homely, family environment for yourself.
'D-Dee's is my third child, I am proud of each member of my team and of every little person who individually teach us something new everyday.'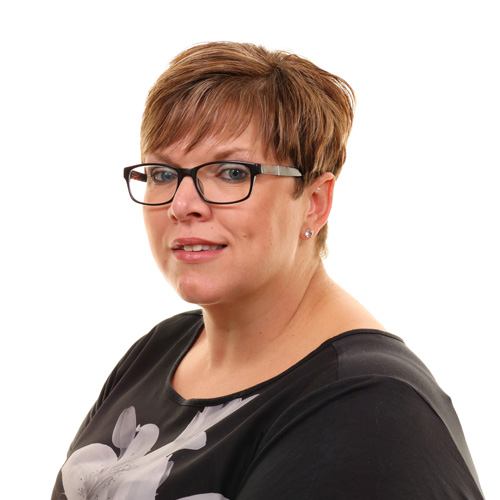 Dawn Scott-Elvey
Assistant Manager.
Dawn has worked at D-Dee's since 1999 having worked with early years children since leaving school. She has a level 3 in Early Years and is a mum to Max who is at primary school. Dawn enjoys being part of the D-Dee's team as she thrives on working with and leading the practitioners in her room. She is key to our family partnership; working with parents to settle in children as well as closely transitioning our children to school when the time comes. Dawn is affectionately known by our children as 'Dawnie' and everyone knows that a Dawnie hug always makes the world better! We are lucky to have someone with such a big heart playing such an important role in our team.
'D-Dee's has a special place in my heart, I could not work anywhere else.'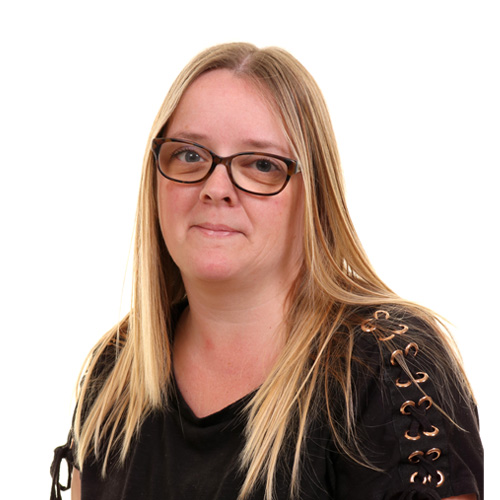 Lynsey Knight
Baby Room Lead Educator
Lynsey has worked at D-Dee's since 1999 and says she cannot imagine working anywhere else. She has a Level 3 in early years and has worked with this age group since leaving school. Lynsey is mum to Zak who is at secondary school.  Lynsey is particularly interested in the way children learn and will often come into nursery with something new to share with her team. Schematic play and how children use our open ended resources really fascinates Lynsey; she will find ways to support each child's unique way of thinking to best nurture their development. For Lynsey her role is a privilege and the most important thing to her is that the children feel safe, happy and loved.
'I hope I help our families to be confident that they have made the right choice in D-Dee's for their little VIP's.'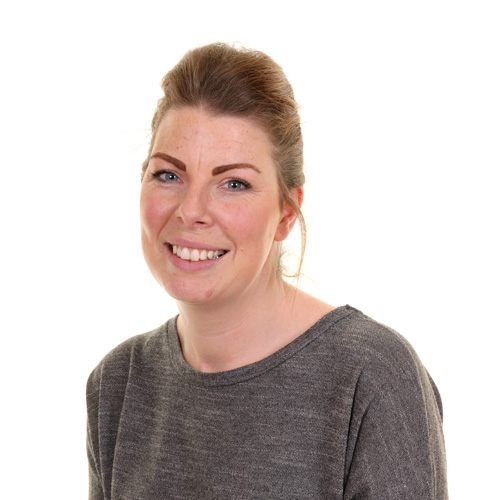 Katie Weller
Baby Room Lead Educator
Katie has worked at D-Dee's since 2003, prior to this she was our student completing both her level 2 and level 3 in early years here at D-Dee's. Katie has two children, Logan who is at primary school and Carter who is currently at D-Dee's too. Katie feels honoured to be chosen to care for parent's precious babies. She loves every aspect of her job role, whether forming close relationships with her families, giving cuddles to a child to help them feel safe and secure or getting very messy with sensory experiences. Katie feels she can really help to make a difference to children's lives by working as part of the D-Dee's family.
'What really matters is that the children feel safe and happy. Their very own unique personalities are nurtured in our ever evolving environment'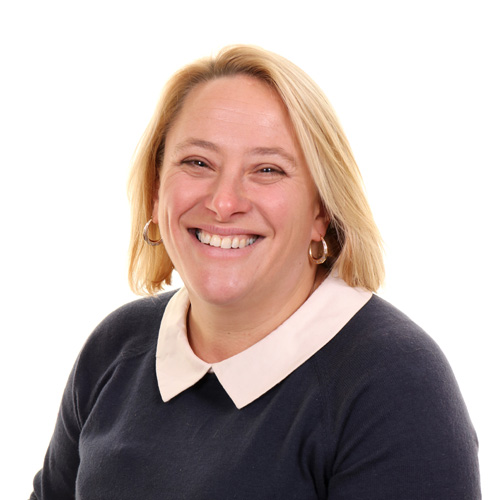 Jacky Clark
Early Years Educator and Special Educational Needs and Disability Advocate
Jacky has been part of our 2-5 year team since 2001 having joined us from another setting, she has a Level 3 Early Years Qualification and loves watching children's confidence grow in her care. Jacky is mum to 3 girls including twins, Faith, Georgia and Olivia who are all at school and this has helped her to support parents. Jacky is a confident practitioner who thrives on seeing children achieve. Jacky particularly enjoys supporting our children who have English as an Additional Langauge (EAL)  or those with additional speech and language needs. She works alongside our SENDCO to fully support all of our children. Jacky loves going out beyond the nursery with our children especially in the depths of the wood where she will always manage to help them find mud!
'I love supporting our children to be the best that they can be!'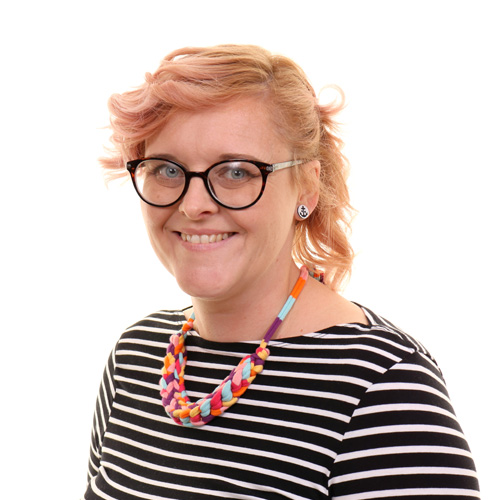 Jemma Kaye
Senior Early Years Educator and Special Educational Needs and Disability Advocate
Jemma joined the D-Dee's family in 2015 not long after qualifying in her Level 3 in Early Years at another setting. Jemma has two teenage children, Jeran and Bella and her passion for what is right for young people is evident when you meet her. Jemma is amazed by the learning that takes place for a child in the early years, where your child will learn more than at any other time in their life. She appreciates how our little people can experience total wonderment and frustration all in the same second. Jemma believes all children have a right to shine and as such is a champion for our SEND children and their families. She has a particular interest in children with autism and is keen to learn more to support these children and their families.
'The world of early years is constantly changing but it is an amazing world to be part of.'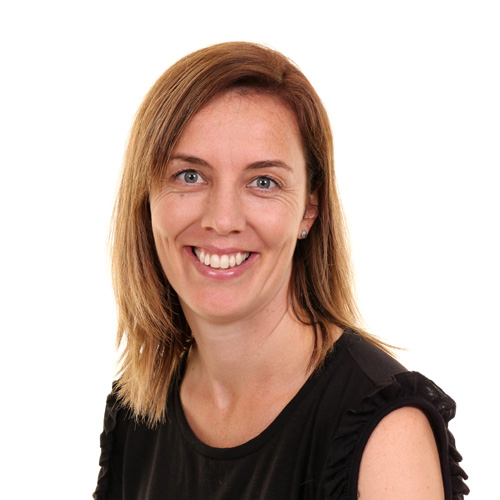 Shell Manester
Early Years Educator
Shell, a Level 3 Qualified Early Years Practitioner joined us in 2015 after many years at another setting. Shell is a keyperson in our main nursery and works alongside Michelle as an advocate for our two year olds. Shell is a calming influence in the nursery giving children plenty of time and space to get to know each other and our routines along with spending quality time to make sure each little person feels valued. Shell is a great story teller and can often be found in our book area however she also loves to get messy with the children enabling them to learn with all of their senses. She supports the smallest to the eldest with this calm manner and adds a balance to the staff team.
'D-Dee's is such a welcoming place to be, I am proud to be part of the family.'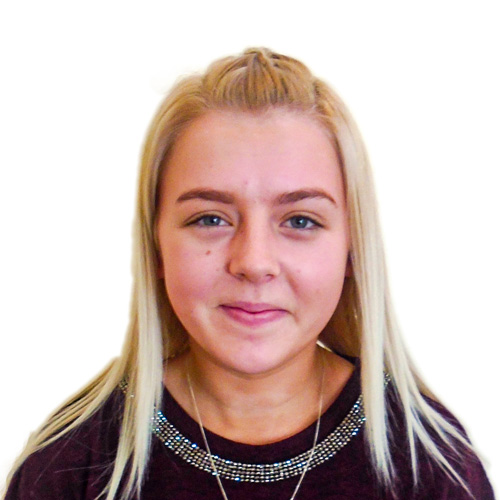 Poppy Travers
Senior Early Years Educator
Poppy started as our level 3 educator student and has never left. She is now our senior educator in the baby room, and is currently studying for her BA Hons in Early Years Education and Care. Poppy is amazing at her job, and is such a calming influence on our smallest of little people. The bonds that she builds with them can clearly be seen. She is innovative in her approach and nothing is too much trouble.
'I love working with the babies, I am excited at each of their achievements and love sharing ideas and news with families.'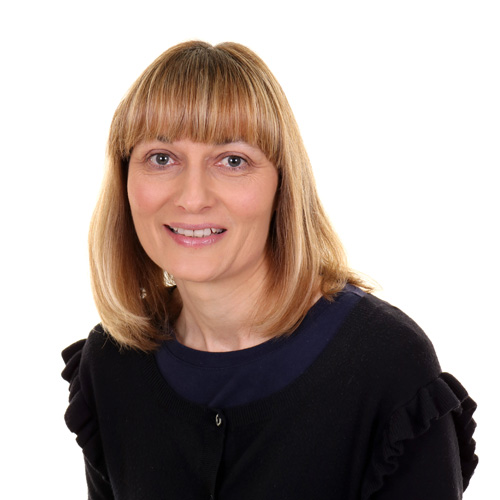 Claire Forwood
Early Years Teacher
Claire is our Early Years teacher and works in our nursery room as a keyperson. She has always been interested and involved in Early Years Education, with experience as a children's nanny, a teaching assistant and many years as primary teacher focusing on reception age children.
Claire has two teenage children, lives locally and joined our nursery team in 2019 bringing a wealth of experience, creativity and care to our setting. She loves being part of our nursery family and watching the children thrive in our happy, secure, loving and unique environment.
'I love to see the look of awe and wonder on the children's faces when they experience something for the first time or the excitement when they realise they have achieved one of their own goals'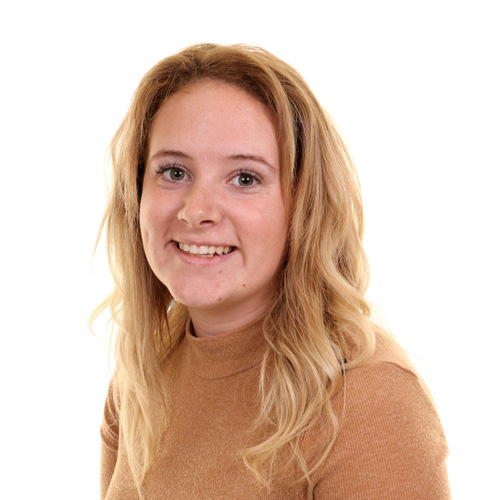 Charlie Suntah
Early Years Practitioner
Charlie joined us in 2015 as our early years apprentice and upon completion of her Level 2 apprenticeship we asked her to join the team as an early years practitioner. Charlie worked really hard to gain her level 3 qualification and is loved dearly by all of our children.  Charlie has grown in confidence enormously as her knowledge has grown. She is a keyperson in our over two room and the children are lucky to have someone so in tune with their individual needs. Charlie clearly knows her children and is able to plan for their needs appropriately for their next steps. She is able to respond to the needs of our quieter or more reserved children with such empathy that it is a joy to see their confidence grow. Charlie looks forward to meeting new children and helping them to feel part of our family.
'I am learning all the time. All of the team and children here have helped me to develop into the practitioner that I am today. I am very proud to be here.'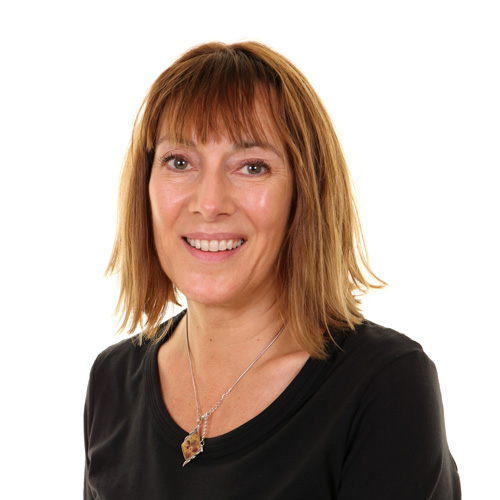 Lea Klech
Nursery Chef
Lea joined our team in 2015 and is our nursery chef. She not only prepares and cooks amazing meals but also devises our menus and keeps our kitchen beautifully clean. She has consistently been awarded a 5 star environmental health rating at our inspections. Lea works with families to support children who have special dietary requirements or our sometimes reluctant eaters. We often find that those who do not eat at home will eat Lea's dinners with gusto. Nothing makes Lea happier than a stack of empty plates at the end of a mealtime.
Lea lives locally and has two grown up sons and a gorgeous grandson.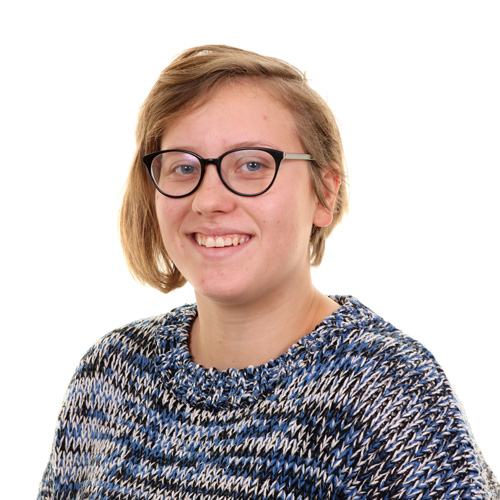 Ella Tucker
Early Years Practitioner
Ella started as our early years apprentice in April 2018 and completed her Level 2 early years qualification with us. She is now a keyperson and works in our baby room. Ella is currently studying for her Level 3 qualification. Ella is a calm and considered member of our team, she loves to get messy with the children and engaging with them in a range of sensory activities. She also loves to explore our wider environment while out on community visits.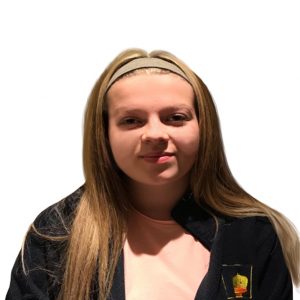 Hannah Friday
Early Years Apprentice
Hannah started as our early years apprentice in September 2019. She qualified at level 2 in 2021 and is currently studying for her Level 3 Educator qualification. We have loved watching her blossom as her child development knowledge grows. Hannah is exceptionally caring and always gives each child the time that they need. She is happy to work across all of our age groups and loves the smiles and laughter that the children bring to each day.
'I love everything about my job and look forward to coming to nursery every morning'.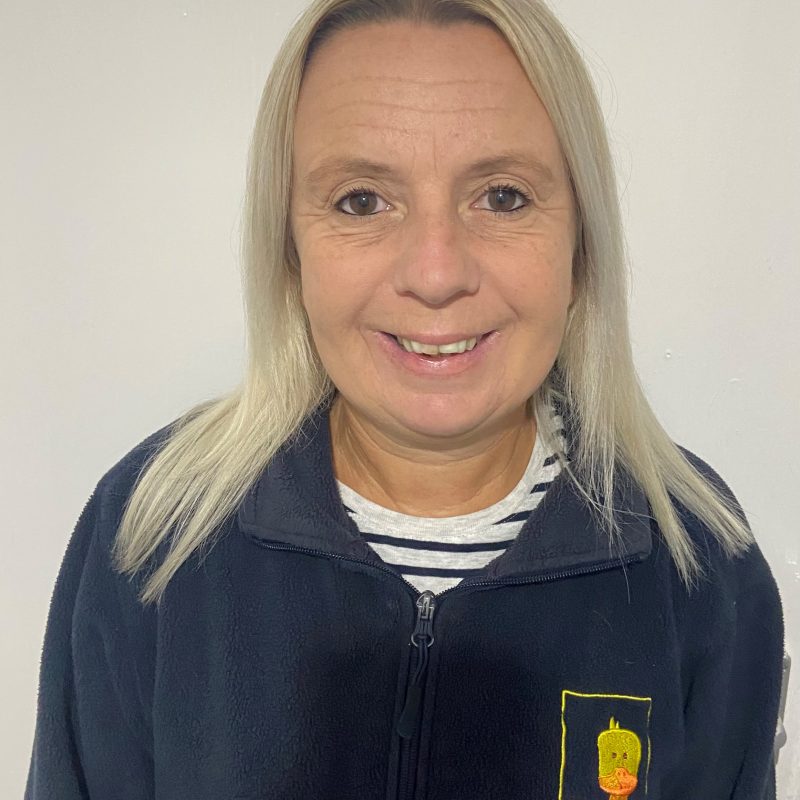 Lisa Travers
Early Years Assistant
Lisa joined us in 2020 as an early years assistant. She not only has five daughters but also five grandsons. She naturally warm and nurturing and our children radiate to her. Lisa currently works for a few hours each day to cover for keyperson's rest breaks but is also our bank member of staff should we need her. She has recently signed up for level 2 in early years and we look forward to supporting her on this exciting journey.